It's that time of year again - the much anticipated Daddy Daughter Dance. Banana just couldn't wait to get ready, (and since I have to set up for the photography for the evening, get two little girls ready, and one teenager off to a weekend retreat, the earlier we start - the better!) and I couldn't wait to take some pictures of her in natural daylight, unlike the normal flash pictures we get in the evening.
I went in to get Boo from her rest time to start getting her ready, and she was in her normal place as of late, in her soft pink chair in front of her window, holding her American Girl doll, fast asleep with her little head perched on the back of her chair as she was gazing out her window. At least she will be refreshed and ready to go for her big night - she has waited years to be old enough to go too.
EDITED: Look who is awake and is ready to go!!!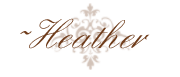 PS) LOTS more pictures to come!!