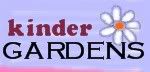 See the little green strawberry?
Boo likes the blossoms best.
Some of my favorite things in the garden are seeing little girls hands digging with pink shovels...
I love little boo-boos next to blossoms..
I love little girl ponytails shimmering in the sunshine....
I love the little hands that aren't afraid to get DIRTY!!!
I love how they see the weeds as priceless treasures to gather.
and seeing them work together..... (that is until someone spilled the carrot seeds and then a sister-squall-which-escalated-into-a-slapping-session started)..........sigh........
But I am MOST excited about my two pots of Cilantro that we planted and will stay on the deck away from the bunnies!! I seriously love cilantro.... I mean seriously.... I eat it all by itself..
Even the teenage girls around here love to garden - they planted sunflower seeds!
Banana has some sort of bulbs that she planted that are reeeeeaaaally taking their time coming up. She planted them so many weeks ago, I honestly can't even remember what they are. And I re-planted some impatiens seedlings into my seed pods. For some reason my last batch didn't work at all. It's hard to keep enough water in these little pods but I'm determined this time!